Upgrade ArcaOS to NeoWPS level

Install original PNG icons drawed by designer, specialized at OS/2 adornation.
Install eSchemes 2018 to change colors and buttons on desktop.
Interview with Neil Waldhauer (Blonde Guy, LLC)

TITLE: Interview with Neil Waldhauer (Blonde Guy, LLC)
DATE: 2010-11-22 20:07:55
AUTHOR: Eugene Gorbunoff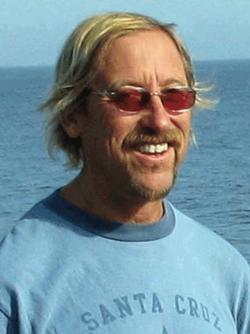 Q: I am talking with Neil Waldhauer, proprietor of Blonde Guy, LLC. Neil, when did you start using OS/2?
A: I've been using OS/2 since 1989. I used Microsoft OS/2 version 1.2 to automate chemical analysis. I started Blonde Guy in 2000 to do business in the OS/2 marketplace. I sell consulting time, eCS-preloaded computers, Suntan Special software and eComStation.
Q: Why do you promote eComStation? It's more easy to sell "cola" and "tooth-paste"
A: A few people really prefer how OS/2 works to more modern solutions. Some enterprises have big investments in OS/2 programs that have no equivalent on other operating systems, and which are difficult to port. For many users, it would be expensive or inconvenient to move years or decades of their data and programs to a new platform.
I'm doing what I love, and as long as it pays the bills, I'll continue to do business. If I have to I'll start selling lemonade or something.
Q: Do you need help in promotion of eCS?
A: IBM withdrew OS/2 from marketting in 2006. Today, eComStation is the only OS/2 compatible operating system available for purchase.
I need to connect with people who are willing to pay for OS/2 support. I have been able to provide OS/2 products and consulting to about a hundred customers so far. My rates are competitive enough that I've even sold consulting time in India.
Q: Why do eComStation customers come to your company?
A: I'm an OS/2 expert. People come to me to support their use of OS/2 and eComStation. I support everyone from individual home users to government agencies. Information Technology departments will bring in Blonde Guy to provide OS/2 support. I am a skilled programmer able to work in C, C++, Java and REXX.
My largest OS/2 project is supporting the fare card system for a major urban transit system. For six years, I have extended the function of this OS/2-based system to fix bugs and to comply with new transit needs.
Over time, I've become familiar with installing and configuring OS/2 applications. I've compiled this knowledge into an automated tool, Suntan Special. Suntan Special allows me to build computers for sale with large number of applications installed and configured. It allows my end users to keep their OS/2 and eCS systems up to date.
Q: What do you think about installation of eCS on bare-bones?
A: The challenge is finding the bare-bones with the best eCS support. I'm looking at it. If you want help buying or servicing a bare-bones computer running eCS, contact me.
At Blonde Guy, I concentrate on producing desktop and laptop computers that are ready to use out of the box. The applications that people use most are installed. I use eComStation to run my business, so Blonde Guy computers come with the applications needed to do that. Blonde Guy computers are suitable for running a business.
Q: You are participating in Warpstock conferences. How would you improve this event?
A: I help run Warpstock, the North American OS/2 conference. I'm on the board of directors of Warpstock Corporation, where I serve as Secretary. I have led the change to a university setting, but I'm now looking at a new type of Warpstock conference. Go to the Warpstock website to see my discussion in the Warpstock forum.
Q: What is BayWarp?
A: BayWarp, the OS/2 San Francisco Bay Area User Group, is one of the last remaining public OS/2 user groups in the USA. I keep up the group website and suggest meeting topics . We meet monthly.
---
Additional information:
Correspondent: Eugene Gorbunoff
| | |
| --- | --- |
| Test the program: | USB Widget - widget monitoring USB flashdisks |
Comments:
Comment this article.