News
[+] Post announcement
History: User interface
2013-12-07 22:53:06

We continue to analyze the changes of eComStation and OS/2 Warp user interface . . .
Demo version of eComStation 2.2 (2013/12)
2013-12-07 16:42:55

This demo will run directly form CD, when inserted in the CD player of the computer . . .
Fantasy History at Ars Technica
2013-11-29 02:42:35

Michal Necasek commented an article related to OS/2 . . .
eComStation 2013/11 drivers update
2013-11-28 23:22:15

You can download updates from Mensys web-site, you should have active . . .
Zippy (new generation)
2013-11-22 18:24:19

Zippy is the most advanced archive manager for IBM OS/2 and eComStation . . .
eCo Software (fall/winter 2013-2014)
2013-11-19 03:27:25 comments - 1

eCo Software is able create several useful applications and . . .
eCo Labs: small tasks for december
2013-11-19 00:58:05

Several tasks for novice developers . . .
Alarm! os2voice.org is down
2013-11-13 01:40:31 comments - 16

os2voice.org contains tons of useful information about OS/2 and eCS. . . .
Add News Panel
Add APeCS Panel
News by e-mail
Applications
Latest updates to our base:
Bug-trackers
Send new bug-reports to the developers, list of bug-trackers
We recommend the program:

DVD/CD Toys - burn DVD and CD disks. Easy to install, easy to burn DVD (SATA, USB, SCSI).
On-screen virtual keyboard
Ideal for using on Ultra-Mobile PC, Tablet PC, Panel PC and kiosk.
Modern message box
Message box for your PM applications.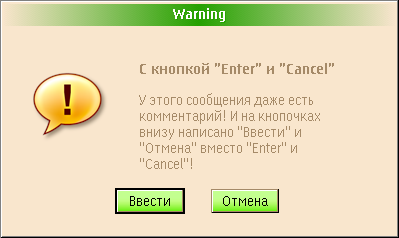 Hot topics in the forums
(english and/or russian language)
Forums
All forums

Discussion of eComStation
Programs of eCo Software
Other programs
Gallery of eComStation screenshots
Total messages: 2025
DevCon: Do you want show a tree of files and directories in your application? New powerful PM-control FOC.