eComStation is equipped with Lucide documents viewer. The purpose of the viewer is visualize non-interactive data (PDF, DJVu, JPG)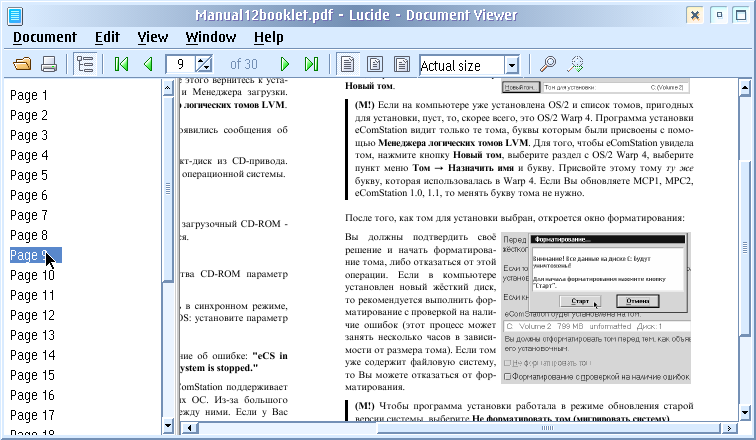 How to create new plugins for Lucide?
Minimal plugin should include methods:
loadFile -- load file
getBpp -- return depth of color used by plugin
getPageCount -- return pages in the document
getPageSize -- dimension of the page
renderPageToPixbuf
renderPageToPS (PS = Presentation Space)
Notes:
Plugin manages the data by itself
No events for plugin.
Future plugins:
Let's create new plugins: .PS
Downloads: