POPA plugin
Power Patrol (aka POPA)
File: popa.dll
Purpose: automatical throttling support
System requirements:
(???) ACPI.PSD 2.22 or higher, Recommended: 3.05, 3.14
ACPI.PSD black list: ???, 3.15, 3.16
Computer with Intel CPU
If VESA then Panorama VESA videodriver (not GENGRAD)
Features
You need POPA for notebooks because it allows prolong the time of work if running on batteries.
Setup POPA plugin
File: ecocrc.ini
EnablePopa=0
=1 to enable Power Patrol (Popa)

Values: 0, 1
How to use Power Patrol (POPA)?
Use Ctrl-Alt-P to Change Power Patrol state (throttling and brightness are changed)
You easily switch between high performance and economical modes.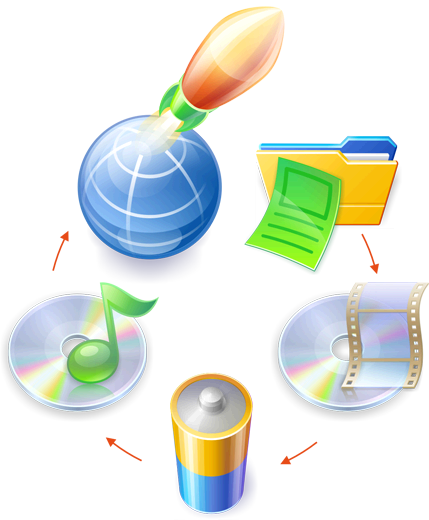 Ctrl-Alt-P or special button:
ASUS notebooks: Power 4 Gear button
IBM Thinkpad: Access IBM button
Lenovo notebooks: ThinkVantage button
Restrictions:
Notebooks with AMD CPU are not supported.
If you are using notebook with unaccelerated video then install Panorama VESA videodriver. (If using GENGRAD then POPA may be not useful for you. If you select economical mode the drawing is slow and input of text becomes not comfortable)
POPA FAQ

2008/10/23

Q0: not clear how to enable it: should I add popa.dll to plugins\active? 
A0: it should be near to .exe, no need to add it to plugins\active


Q1: I have 2 CPUs, throttling changes CPU0 only.
A1: CentrinoDuo don't support throttling for each core, only for both together


Q2: The chipset of my computer: XXXXXX, does POPA work on my computer?
A2: Throttling depends on CPU. 
    Current version of POPA supports Intel CPUs only.
   
   
Q3: Can you implement support of my notebook in POPA?
A3: You should send us logs and data:
       a) upgrade to the latest ACPI.PSD
       
       b) send us ACPI log
          copy acpica$ acpi.log

       c) send us your ACPI tables,
          download IASL -- http://ecomstation.ru/projects/acpitools/?action=down
          run Iasl -g
          it generates some files (files with current date)

       d) send us your ACPI tables,
          download ACPI manager:
             http://ecomstation.ru/projects/acpitools/?action=down
          start ACPI manager, press OK, you see the ACPI tree
          exit from ACPI manager
          send us generated files (files with current date)
          

          
(ACPI)          
Q81: Does my computer (CPU) support speedstep/throttling?
A81: Use utilities to query this: SetGetState.exe and SetGetThrtl.exe          
     Read the document: ACPI -> util\SetGetThrtl.doc