On-screen virtual keyboard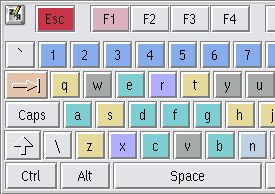 Ideal for using on Ultra-Mobile PC, Tablet PC, Panel PC and kiosk.
What is eComStation?
eComStation is the operating system of today!
News
[+] Post announcement
(Subscribe to news)
February mix of OS/2 news
2017-02-10 15:43:34 comments - 1
Blue Lion moves into beta testing
2017-02-02 03:50:18 comments - 1

Per Arca Noae's revised release schedule, and as announced at Warpstock 2016, Blue Lion (ArcaOS 5.0) moved into beta testing stage today . . .
OS/2 in 2017
2017-01-22 03:04:33 comments - 61

How to use OS/2 in 2017? . . .
What OS/2 application could you buy?
2017-01-09 06:10:25 comments - 5

New started and it's a good moment to value the demand, . . .
GlassPM C++ library
2017-01-03 16:32:37

Do you know C++ ? Do you want develop applications for OS/2 faster? . . .
OS/2: Lost chances
2017-01-02 01:02:10 comments - 5

Since the end of 2014 till 2016 the exchange rate of USD was very high . . .
Development of OS/2 operating system: queues
2017-01-01 05:34:17 comments - 8

You can check the behavior of this test program on your computer, . . .
How to download OS/2 drivers from ArcaNoae?
2016-12-19 23:55:44 comments - 1

The users report again that can't find drivers on the sites of ArcaNoae. . . .
Add News Panel
Add APeCS Panel
Applications
Latest updates to our base:
Bug-trackers
Send new bug-reports to the developers, list of bug-trackers
We recommend the program:

CalcMi - Shows result of calculation in real-time
(DEV-3-MESSAGES)
How to adorn the toolbar of your program?
Check eIcons library. All pictures are drawn already.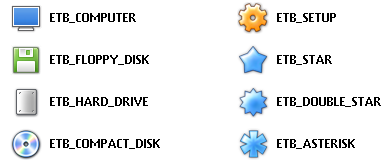 Hot topics in the forums
(english and/or russian language)
Forums
All forums

Discussion of eComStation
Programs of eCo Software
Other programs
Gallery of eComStation screenshots
Total messages: 2025
DevCon: Update your applications, integrate new File Open Dialog (dialog to select files and directories).