PCI Dock is aimed to configure eComStation PC
(shows current configuration of PCI devices)


You can see the IDs of devices
The IRQ conflicts are marked
Check if a device is connected
PCI Dock homepage, the program is distributed via eCo Market.
What is eComStation?
eComStation is the operating system of today!
News
[+] Post announcement
(Subscribe to news)
Device Manager updated
2018-11-28 13:15:55

Several weeks ago we have updated Device Manager for OS/2. . . .
ArcaOS installation for audio player
2018-11-25 02:45:44

One more review about installation of ArcaOS 5.0 to use OS/2 as audio player . . .
ArcaOS (OS/2) - a road to audio-nirvana
2018-11-24 02:33:18

We found a discussuon of ArcaOS (OS/2) for audiophiles at DAstereo.ru site. . . .
Warcraft 2 via network
2018-11-15 14:16:34

People install OS/2 to play DOS games. . . .
ArcaOS 5.0.3 now available
2018-08-25 20:03:59 comments - 6

Arca Noae is pleased to announce the immediate availability of ArcaOS 5.0.3, . . .
OS/2 and 4K monitors
2018-08-06 11:07:14 comments - 4

ArcaOS 5.0 + Panorama videodriver support 4K monitors: . . .
ArcaOS network compatibility with OS/2
2018-03-08 15:58:41 comments - 1

It's not clear, does ArcaOS work with other OS/2 computers in local network? . . .
Running OS/2 apps in Linux
2018-02-23 04:01:51 comments - 7

. . .
OS/2 VOICE IRC speakup with Arca Noae
2018-02-18 15:29:47

The 1-st irc-chat is over . . .
Add News Panel
Add APeCS Panel
Applications
Latest updates to our base:
Bug-trackers
Send new bug-reports to the developers, list of bug-trackers
We recommend the program:

How to listen mp3, flac, ogg, monkey audio files? PM123 - universal audio player.
(DEV-3-MESSAGES)
How to adorn the toolbar of your program?
Check eIcons library. All pictures are drawn already.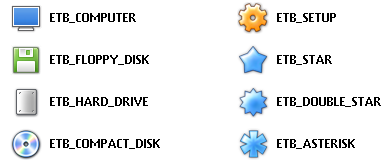 Hot topics in the forums
(english and/or russian language)
Forums
All forums

Discussion of eComStation
Programs of eCo Software
Other programs
Gallery of eComStation screenshots
Total messages: 2025
eCo Labs: Help us to opensource Calendar PM control, debug it and improve. You can find the example in the DevCon toolkit.